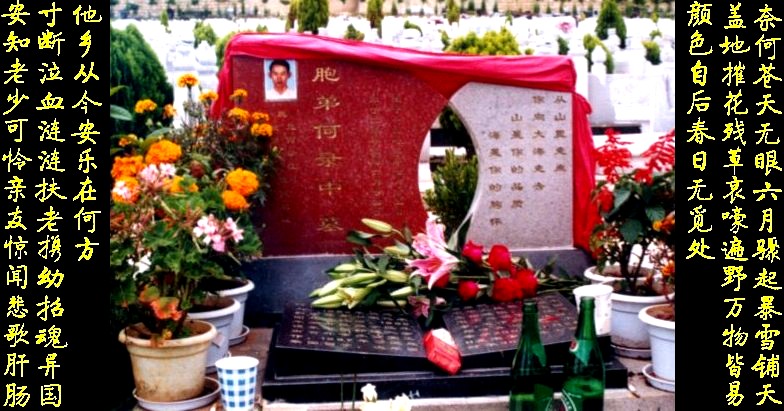 LEFT SIDE: For why did the god allow it to snow in hot June? What a horrible disaster he brought to all, it killed all living things under the sky. There is no more color, no more warmth, no more living creatures, all are white, all are cold and all are dead. Herefrom, where could we expect the warm spring to come back again?!
RIGHT SIDE: Do you know how the old and the young feel pang? How did your relatives and friends hurt when got to know your death? They cried out blood not tears, they cried far away to another country to collect your body and soul. Who could tell us, herefrom, where to look for happiness? How to enjoy the rest life without you?!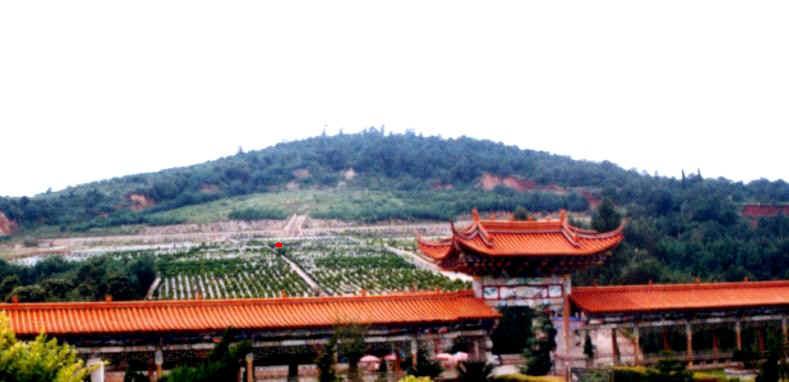 The tomb locates at the red spot above.